Has it really been 8+ months since I last updated this thing? Wow. 
I am knee deep in my "busy season" at work, but, for the second time in as many weeks the power is out in the office. This is not doing wonders for my stress level, but, it seems like as good a time as any to get the blog caught up.
Here is what has happened since September 2014:
Duke won the National Championship in April.  This picture is from a game we went to in February.  I spent a good chunk of time November-April watching basketball, so, Duke winning it all this season was a nice way to wrap up the season.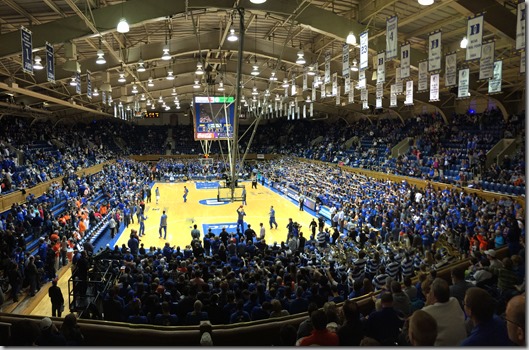 Over my birthday in April we vacationed in a Nevis, which is a tiny island in the middle of nowhere. I chose Nevis after I read an article about a famous beach bar there. Priorities.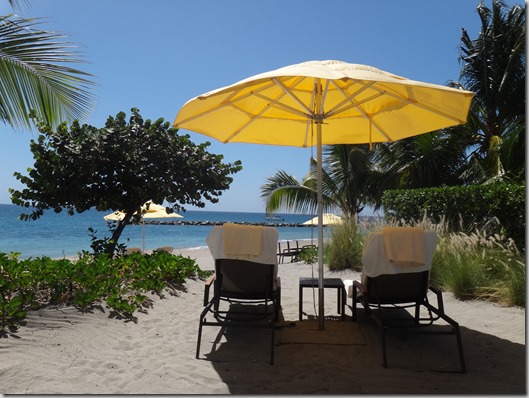 I enjoyed the island, but, it was incredibly expensive.  I totally meant to do a big blog post about the trip when we returned, but, it never happened. The highlight of the trip was renting a private beach Cabana on my birthday.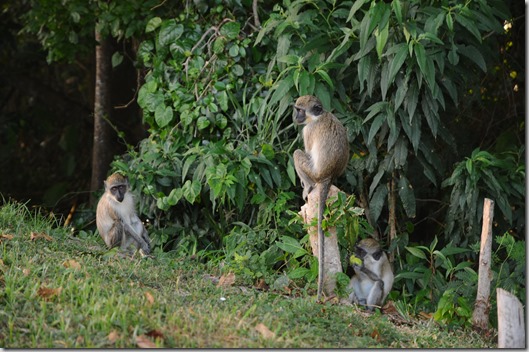 The monkeys were also pretty cool. I am already looking forward to our next Caribbean vacation, whenever that may be.
Right after our trip to Nevis, we headed down to Charleston to see Ryan Adams in concert.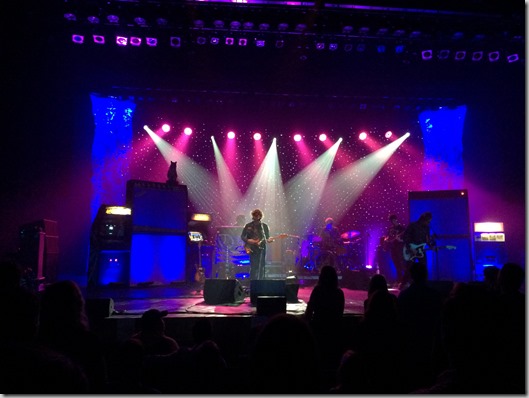 I bought tickets to this show as soon as I saw the date pop up.  Ryan is hands down my favorite musician and it had been 10 years since the last time we saw him live (also in Charleston). It was an outstanding evening of music. Well worth the 4 hour drive.
I am working on mastering the art of the long weekend.  Not much beats having an extra day off when work is crazy busy and things are starting to drag.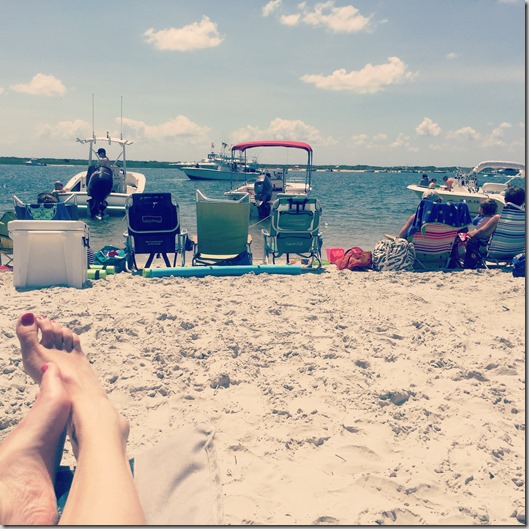 That pretty much catches us up to now. The 4th of July holiday is quickly approaching and it cannot get here fast enough. I hate to wish away the entire summer, but, I am ready for my work/life balance to return to normal.
{ 2 comments }