Somebody in our house is celebrating his birthday today.
Last night we headed over to my parents house for dinner.  My mom does not think that Danny eats enough, so, she proceeded to feed him his body weight in steak, potatoes and, his favorite – chocolate pie.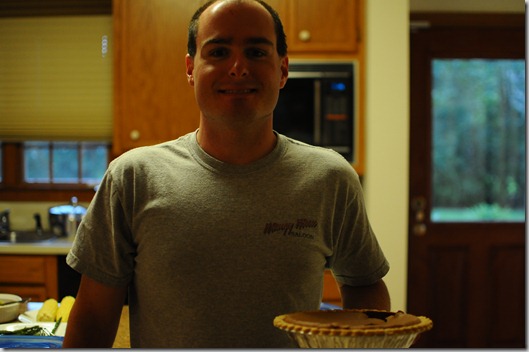 Tonight we met some friends for dinner and then headed to Best Buy where Danny handed me an Apple TV gadget and says, "Hey, you wanna get me something else for my birthday?"
Gracie really wanted to jump on the "wishing her daddy a happy birthday" train, so, she gave him a special greeting as he arrived home from work this evening.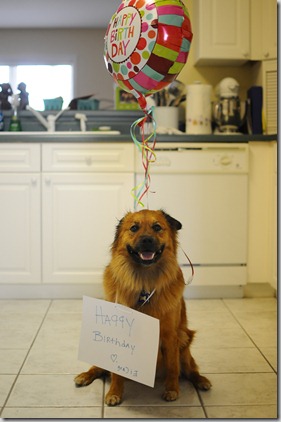 She patiently waited until I gave her a treat she heard that he was on his way home.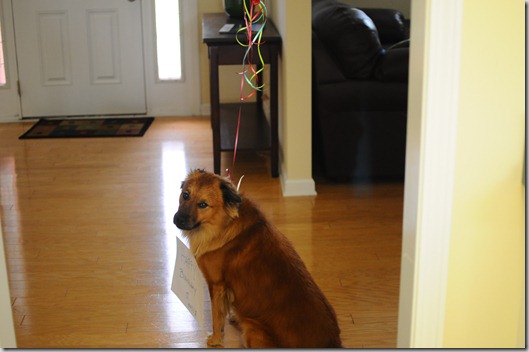 Are you sure this is a good idea?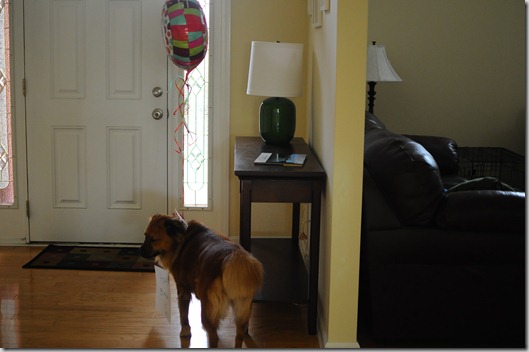 I better get ready – that's my daddy unlocking the door….
SURPRISE!
Right after this photo was taken Danny asked Gracie, "What has your mommy made you do?" and then turned to ask me, "How many treats did you have to give her to make her do this?!"
I cannot confirm or deny that any Canine Carryout treats were administered during this birthday surprise from Gracie.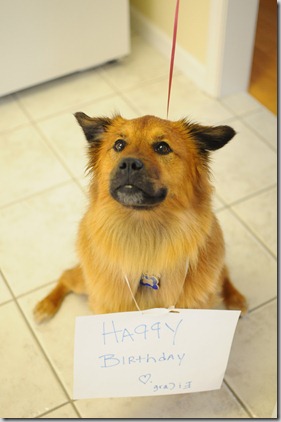 Does that look like the face of a pooch that is being bribed?  Okay, don't answer that.
Hey Gracie – you are going to be hard pressed to top this when my birthday rolls around next year.  I think that maybe having a baby monkey ride into the room on your back while simultaneously barking happy birthday would do the trick though.  Just saying….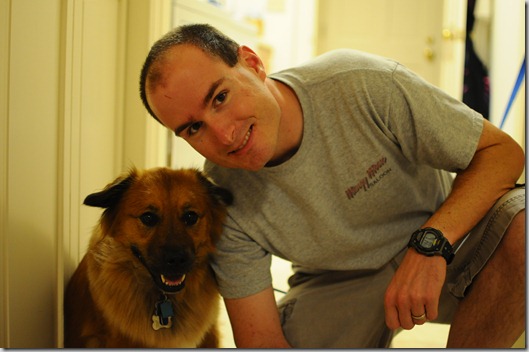 Happy birthday Danny – both Gracie and I are looking forward to celebrating many more with you!