Our third day in the city was our busiest yet. So much so that I am going to break it into two separate entries in order to do each part justice.
As I mentioned before, all of the hills + walking our first day and a half here managed to do a number on my f'ed up ankle. We booked a day tour because I was concerned that ankle issues were going to prevent us from seeing everything that we wanted to cover.
Our tour turned out to be pretty awesome. It was run by a local guy named Dylan who grew up in the area. We started out in some area neighborhoods and eventually made our way up to Twin Peaks…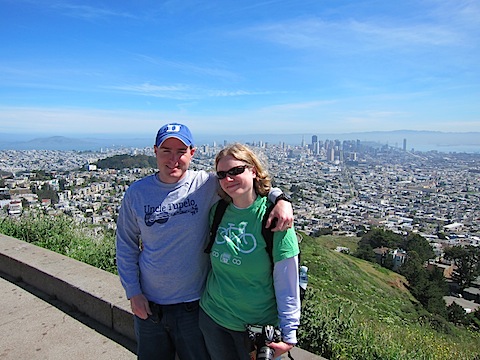 …where we got super lucky and had a pretty clear day to look out over the city. This was also our first peek of the Golden Gate Bridge.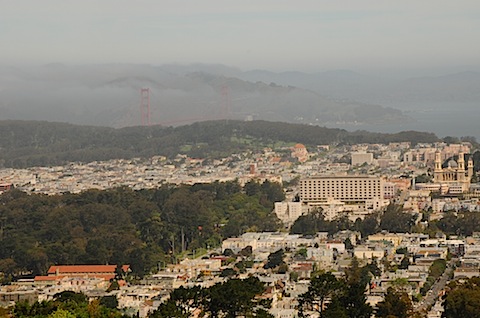 We then made our way down to Haight Asbury, which Danny and I had already (sort of) visited a day earlier when we went over to Amoeba Records.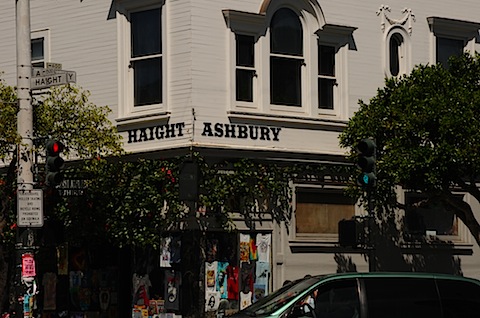 We stayed farther up the district this time and got to see the house that the Grateful Dead lived in back in the 60s, along with Jimi Hendrix red house.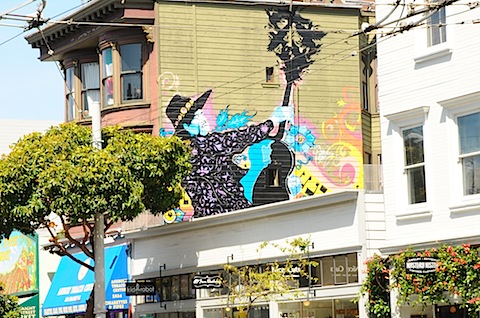 Next up was the Painted Ladies (otherwise known as the houses in the credits from Full House).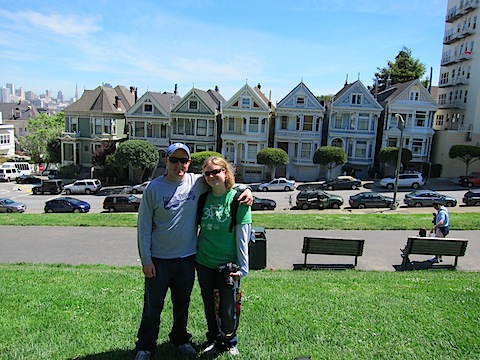 After making our way across The Golden Gate, we stopped for a quick photo op…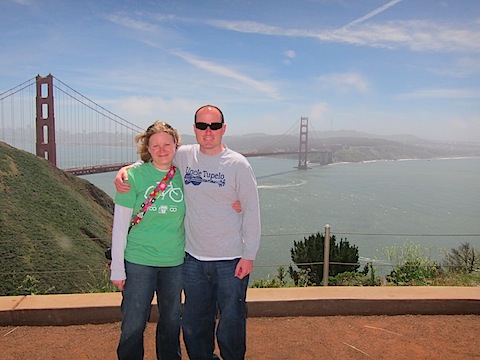 …and then headed out to Muir Woods.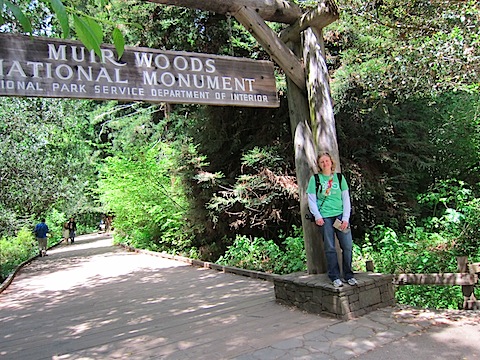 This stop was one of the main things that sold me on booking this tour. I really wanted to check out the famous trees, but, knew that there was no way we would make it out here on our own.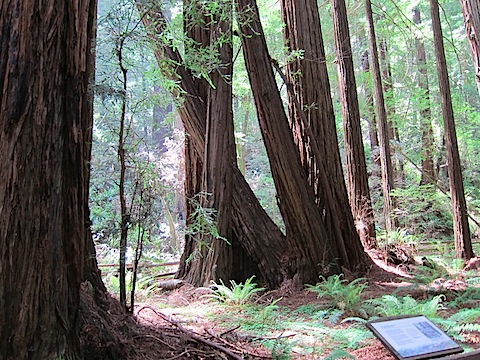 It was worth it. It's hard to believe that there is a National Park so close to the city. Neither Danny or myself are "nature buffs", but, we were both really glad that we were able to check out Muir Woods.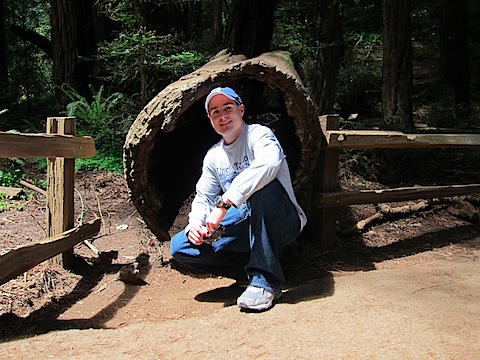 After a quick trip in Sausalito, we were dropped off near our hotel and made our way back to the room to regroup for a bit.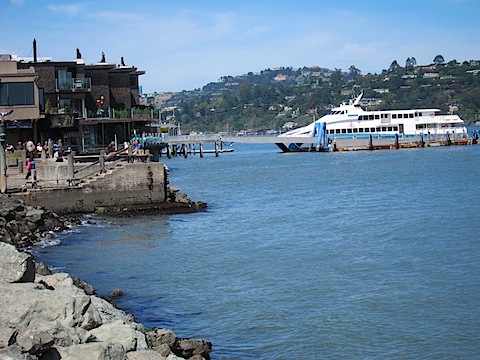 Next up, Alcatraz…