Our last day in San Francisco was a fairly lazy one as compared to the other days of our vacation.  It took 4 nights, but, our bodies finally adjusted to the time change, and, as a result we slept in on Wednesday morning.
The original plan had been to take the ferry over to Sausalito for lunch, but, after getting a late start, we decided to scrap that plan and just play the day by ear.  First thing on the agenda was a ride on the famous cable car.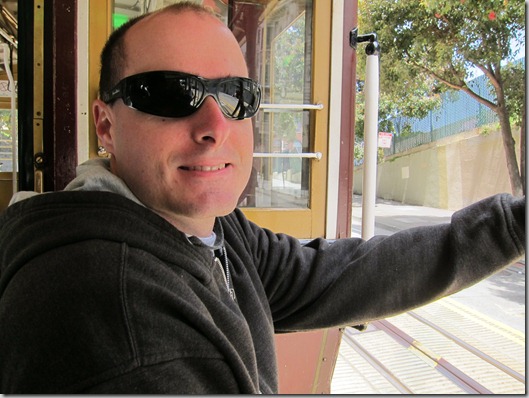 We rode to Lombard Street, where we jumped off and did the tourist thing taking pictures and walking down the steep staircase.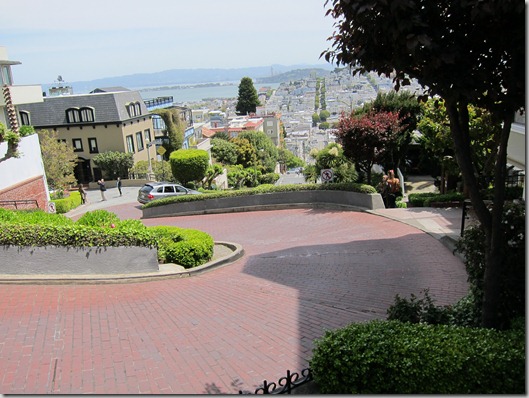 This also gave me an opportunity to finally get a pictures of the extreme hills in San Francisco.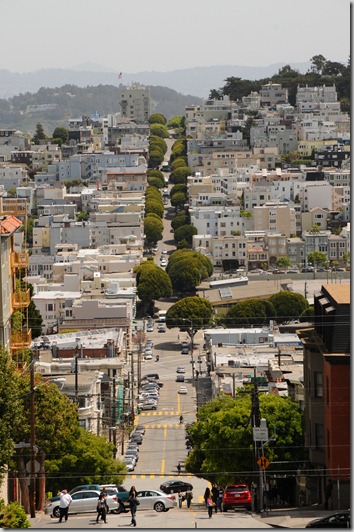 After growing a bit weary of the tourist crowd on Lombard Street, we walked a few blocks over to Chinatown.  After briefly considering a walk over to Coit Tower (opted out of this due to the fact that we were feeling lazy), we hopped back on a cable car and rode it through town into Union Square.
We did a bit of window shopping while in Union Square.  I am not a big shopper, but, it is cool sometimes to check out stores that we do not have in Wilmington.  For instance, the Ferrari store – not something we have here in SE NC.  And we (of course) had to make the obligatory stop at the Apple store (sadly we left empty handed).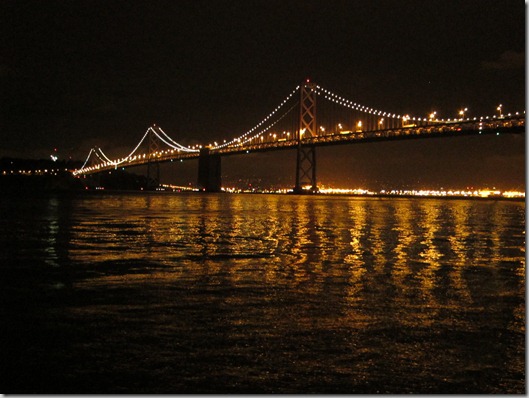 Our last evening was spent at the ballpark.  Without a doubt, a summer evening at the ballpark is one of the things that I enjoy doing most.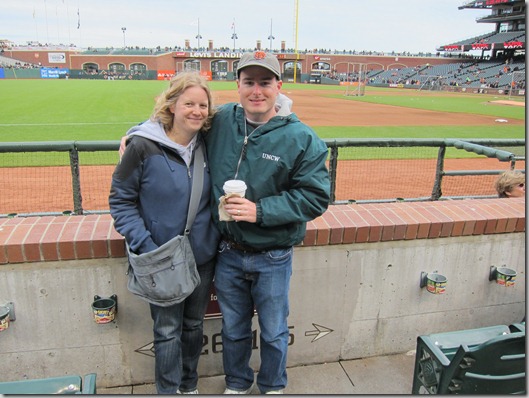 Though it did not quite feel like a warm summer evening, we had a good time.  The Giants ballpark is really nice – and, the won me over due to the fact that they might possible have the best MLB mascot of all time.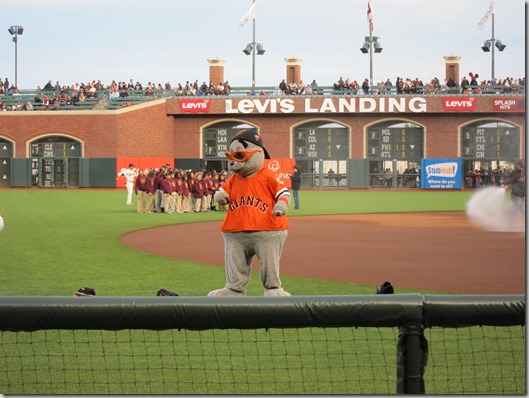 How did I not know that they had a seal mascot (named "Lou Seal")?  He was awesome.  And, yes, our seats really were that close to the field (3rd row back) – thank you very much Stubhub!
When we left in the top of the 9th inning, the Giants were losing 2-0.  After we left, they rallied in the bottom of the 9th to send the game into extra innings.  They lost in the 10th, but, it was still sort of a bummer that we missed all the excitement. 
And with that, our vacation ended.  We caught an 11am flight out of San Francisco and arrived back in Wilmington around 10pm last night.  We picked up Gracie this afternoon and she told us all about her fun vacation at Dogs at Play.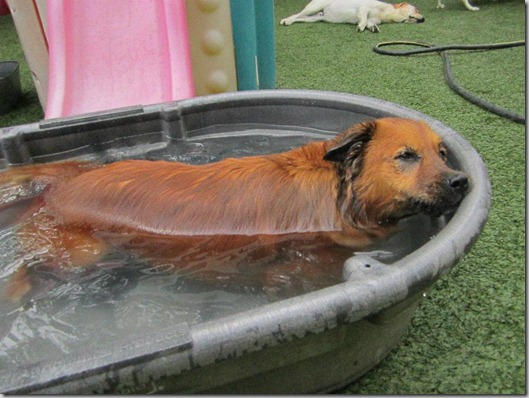 From the looks of it, she did not miss us all that much!  Fun time all around I suppose.