The great thing about taking a vacation to the tropics is that there isn't a great deal of pressure to do a ton of sightseeing or be on the go the entire trip. It took me awhile to realize that my favorite trips are the ones with tons of downtime and zero obligation.  These days I have become a pro at the art of doing nothing.
Days 3 of our trip was all about relaxing.  We spent a leisurely morning reading in our house before heading out  in search of Ho Tai Cay.  After making several laps around the island we passed Cliff, our boat driver from the day before.  We asked him for directions and he paused for a second, thought and then said, "Follow me.  I will show you."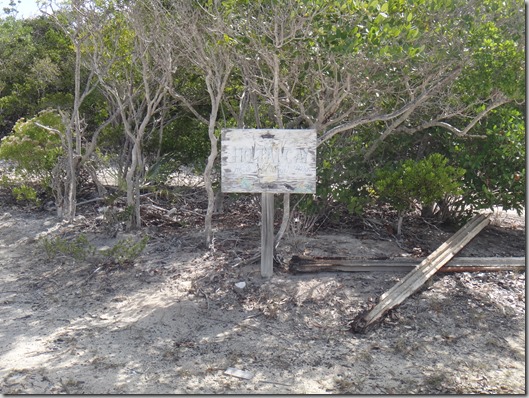 We never would have found this place on our own.  It was a convoluted path down a dirt road that eventually crossed over the end of the runway and down another dirt path.  Once we finally made our way to the beach it was worth the trouble that it took to get there.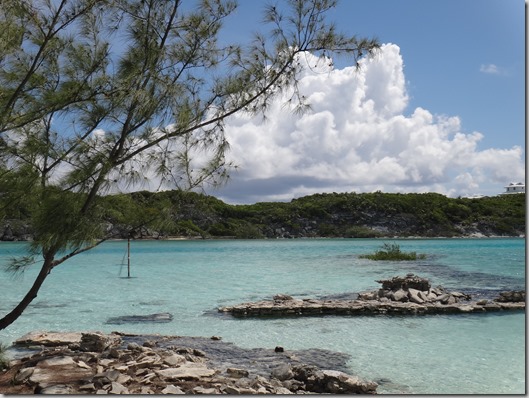 Ho Tai was a really strange little area.  The water was calm and beautiful and there was a totally random assortment of stuff strewn around the beach.  It wasn't trashy at all – just very eclectic.  Danny found a shady spot to read while I spent some time lounging in the water. 
After lunch we decided to hit up Pirate Trap Beach.  This was much easier to find than Ho Tai and was the perfect spot to waste away the rest of the day.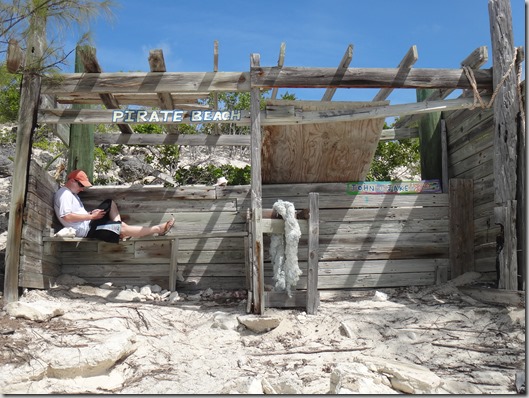 Late in the afternoon the power went off for awhile at our house.  Such is life on a small island.  We took it as a sign that it was time to head to the bar for some drinks before dinner.  I love vacation (and I also love margaritas)!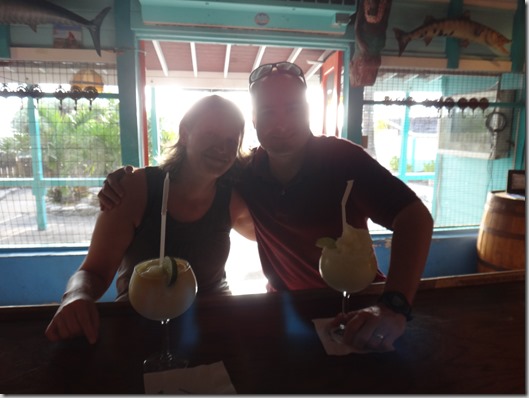 Sometime around midnight it started violently storming.  I am used to rain in the tropics, but, usually storms pass by pretty quickly.  This one lingered for a long time and, as such, we woke up to a dreary morning on Saturday.  My big plan for the morning had been to ride around the island and take pictures, so, I was happy when around 10AM things passed and the sun started to peek out.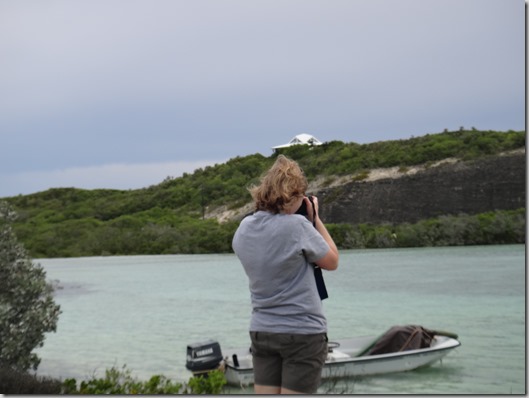 After I sufficiently satisfied my inner photo nerd, we headed back to Pirate Trap Beach for more quality relaxation.  This time I brought along my float that I dragged all the way down to the Bahamas.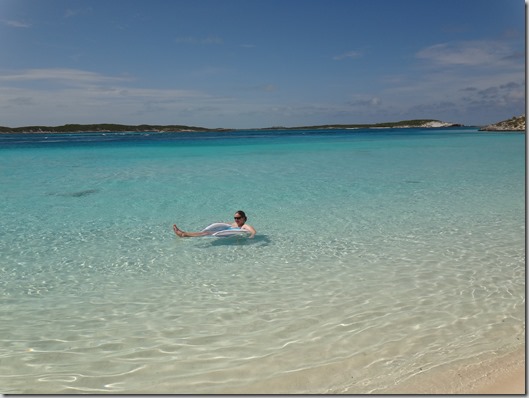 When I loaded my float into the golf cart Danny gave me a, "Are you serious with that thing" kind of look.  Damn straight.  One of my most favorite things is floating in crystal clear water in a tropical paradise. (Note to any future inhabitants of Embrace Resort, I left my float with them – you can thank me later.)
Another evening was spent at the bar of the yacht club and just like that we only had one day left of vacation. Good thing that we had another killer day on the water planned to end things with a bang!